I want to start with this disclaimer: I am NOT a home stager, interior designer or anything remotely in this realm.
I am, however, a "creative" who was in DESPERATE need of a work area that was inviting and would inspire creativity in me.
Subscribe to the blog now, so next week you can see my BIG (small office) Make-Over Reveal!
Here are the tips that I would give others who would like a "do over" on their work spaces!
1.Plan, Plan, PLAN!
Decide your needs, wants, and budget prior to starting projects! Decide what are absolute and negotiable in your makeover process. I suggest having a final vision…what you want the office to look like in the end, and work toward that. Goals are a good idea no matter what task you are undertaking.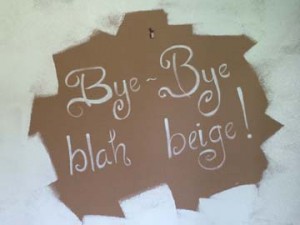 2. Research and be cre8ive!
Browse magazines, online, Pinterest, or better yet hire an interior decorator/stager. They have ideas you never dreamed of! If an interior decorator is not in the budget (as was the case for me), then it is time to put your creative mojo on steroids!! You will need to think of creative storage, and plan all of your accessories, paint colors, etc. If you will spend a little time in research, you will probably find a lot of clever ideas that you would not have thought of on your own.
3. Ergonomics Schm-ergonomics??
If you are going to be spending a lot of time at your workspace, you need to be comfortable and lessen the chances of repeated use injuries. I recommend finding a website or a preferably a retail store that specializes in creating ergonomically correct work stations. It is well worth the time and expense.
4. There's No Place Like Home
List everything (and I mean EVERYTHING) that needs a "home". (Sharpies, rulers, pencil sharpeners, pens, paper,scissors, books, staples, staplers, file folders, DVDs, etc.). Purchase what you need, plus a little extra to accommodate for future growth. I used galvanized buckets to hold most of my writing pens…cute and concealed!
5. "Window Shopping"…it is NOT a dirty word.
With smart phones, window shopping is easier than ever before. Now you can document by photos or lists as you walk through stores, or you can shop online. Window shopping allowed me to get some great deals…and still get exactly what I wanted. And it kept me from purchasing items I did not truly need.   Note: Be cautious shopping online if you are trying to get a certain color, screens are not color calibrated and the color online may be very deceiving.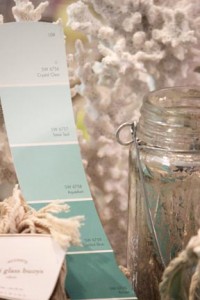 6. Watch the paint dry…
Well, not literally, but when I am choosing a paint color for my home. I choose my top 3-4 swatches color preferences, then look at them for about a week. Each day I move them into different rooms and set them next to different items. As I find a swatch that is "not the one", I remove it and continue the process. Generally, one color rises to the surface as the "right paint" selection.  It is okay to ask for outside advice (of friends and family), too!
7.Don't panic when you paint!
Be bold in your color selection, but do not pass judgment on the colors until everything is in place. When you are scrutinizing paint colors…that is all you see. Once you get accessories and furniture in place, then the paint is not typically the focal point anymore. Choose paint colors that will compliment your overall design. And if by some small chance when you get done it is really NOT what you want…then simply re-choose and repaint. Above all, be bold my friend, BE BOLD!! (It can be quite exhilarating!)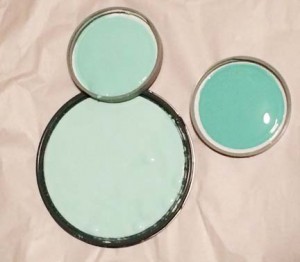 8. The Color is Glaring!
When purchasing items based on color for example storage containers, buy more than what you need and keep your receipts to return what you do not need. Items may come from different dye lots (or even different factories)…and the color difference may be glaring!
9. A Hot Mess of Electronic Cords!
I used mug hooks and zip ties to hold ugly cords out of sight, under my work station. I also have purchased extra cords for my laptops. This will allow me to make more permanent hiding places for the cords that will remain in my office. And the other set will be used during times of travel.
10. Keep a color swatch with you at all times during the transformation process
You never know when you'll need to "color match" items. I found quite a few accessories when I was not even purposefully looking for them.
11. Amuse ALL of your SENSES
I believe whether you are entertaining or redecorating an office, you need to consider what would be pleasing to all of your senses and not consider only its functionality. In my office I considered, sight (wall colors, lighting, & accessories), sound (soothing ocean sounds, yes, it really helps me focus and stay calm), touch (a woven rug), and smells (a candle with a pleasing summer fragrance). When I step into my office, I am entering into an inviting oasis, right in my home!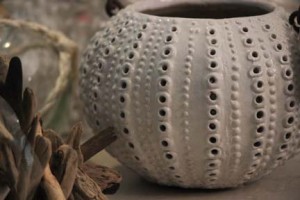 And next week will finally be my Home Office Make-Over Reveal!! There will be Before and After pics and a few adventures to share!
See you next week!