A friend and colleague, Erin from I'm Lovin' Lit, has written a fantastic blog post about ZIP files. It is a must read, especially if you are a member of teacherspayteachers.com.
I believe you'll enjoy Erin's writing style. Her creativity and passion for educating is apparent in everything she designs and writes. She will inspire you to be that same kind of educator. If you are not already a follower, I encourage you to hop on over and start today.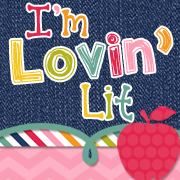 Click the logo above to head over to I'm Lovin' Lit's main page.  
And seriously…the Homemade Maple Bacon Ice Cream recipe and pics are coming really soon!
I thought this info trumped ice cream…yes, shocking I know!